Work From Home
3. Part Time Blogging:
If there is  something best on internet that can give you life long income then its blogging.
Blogging is nothing but creating your own website (free or paid) where you can write your daily experiences, tips & ideas, share your knowledge or opinion or anything else you think is beneficial to the world.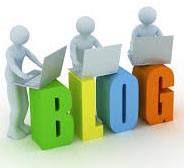 People visit  your blog & you make money.
There are dozens of ways to make money with blogging & you can choose any method you like.
You can make money by displaying ads on your blog, by selling affiliate products, provide consultancy, sell your own products, through paid membership etc.
You can become a part time blogger & make a stable income  but it takes time to learn blogging. We have developed one of the best training that can help you to learn blogging quickly. Don't worry, its FREE.
You can just Signup Here, download our training package that contains not only blogging but all the part time jobs opportunities & start earning from all the jobs.
4. Affiliate marketing:
If you want to become rich by working hard then affiliate marketing is the best option for you. There is a great potential of making money from affiliate marketing.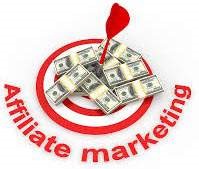 There are thousands of websites on internet that provide affiliate programs. You can join the affiliate programs of your choice & promote their products.
You can make up to 50% by selling the products of the advertisers. You don't need to worry about maintaining the products, shipment, customer handling etc.
Some of popular affiliate programs are Amazon, Flipkart, Clickbank, VCommission etc.
5. Complete Gigs on Fiverr
Fiverr is one of very popular sites where you can become a seller & provide your services for $5 or multiple of $5.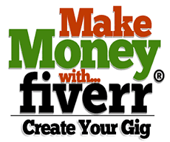 There are thousands of Indians who are making good money from Fiverr. There are hundreds of things you can do on Fiverr.
I will recommend you to visit Fiverr & check what other people are doing & what can you do.
Our training will show you how to make great income working part time in Fiverr. Just click the Signup link above & download Fiverr & other online jobs.
6. Online tutoring: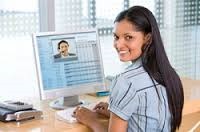 With the availability of online video chat facilities through Skype, you can earn by tutoring students online. In addition, if you are a subject matter expert, you can also provide consultancy services as well.
You can check the sites like Wiziq, Tutor India, TutorCity.in, TutorsWeb where you can become a tutor & teach online in part time.
7. Content Writer: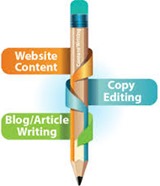 Content writing is one of the best part time option if you love writing. There are number of ways you can make money writing content.
You can check the job sites like Indeed, Quikr etc. where you can find jobs related to writing work or join the sites like Lexiconn, Fiverr, UpWork & other freelance sites to find work related to writing.
8. Data entry or Form filling: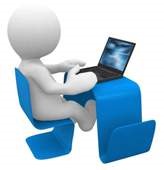 There are so many types of data entry jobs available on internet. If your typing speed is good & want to make some good part time income then you can go for this work.
There are 6 best places to find data entry jobs mentioned here. You can read it carefully so that you can find a legitimate company for data entry or form filling jobs.
9. Get paid to play games: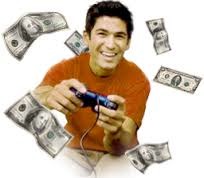 You might giggle at this heading. Yes, but the fact is that playing games can earn you. For testing purposes, some gaming companies provide opportunities for people to earn as game testers.
There are also websites that give rewards to play games. There are good chances of earning in part time. You can read on MoneyConnexion to know more about this job.
10. Micro jobs:
Do you know you can get paid to work on number of small tasks like sharing a page, searching on Google, identifying an image, watching a video, writing a short article/review & many more.
We will show you some of the best sites that can provide you such micro jobs. You can join these sites & work part time for 2-3 hours daily & make a decent income.
You can signup for our Free training package to get the list of micro job sites.
11. Become a captcha solver
Everyone knows captcha. It's an image that you see at the time of creating an email or signing up any website. It's a way to control SPAM.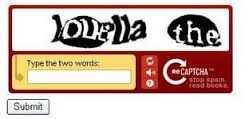 There is no way a software can read this message.  So you need to become a capthca solver, identify such images & type the characters so that automatic signup will be successful.
Companies pay you $1-$2 to solve 1000 Captchas. If your typing speed is good, you can solver 1000 captchas in 1-2 hours. This is a low paying job & you will hardly make Rs.5000-Rs.6000 by working part time.
You can check best Captcha solving sites here.
12. Become a part time seller
Whether Flipkart or Amazon is profitable or not but their sellers are very much profitable. It's simple to become a seller on any ecommerce site.
Just go to Amazon, Flipkart, Snapdeal or any of your favorite shopping sites & join there as a seller.
Now you can sell anything that you want. If you don't have anything then go to your local market & see some of the interesting things available only in your city.
You can also take the dealership of some products & then sell on these sites. You just need to check your orders & ship the products when you receive the order.